Instagram accounts may disappear if users lose their recovery email addresses, forget their passwords, or have their accounts compromised. For whatever reason, you could also desire to acquire access to someone else's Instagram account. You may always hire a hacker online from us to access any Instagram account. Please complete our contact form, and we will get in touch with you shortly to offer you our service of Instagram hacker for hire.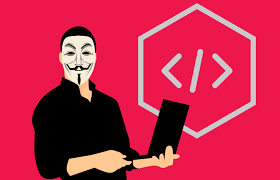 However, hiring a hacker from us would be a charged service, therefore we advise contacting Instagram support instead to have your account restored for free.
To hack an Instagram account, we don't provide any links or messages to the account's owner. This service is available to you quietly and anonymously. Our first objective is to go above and above for our customers when it comes to hacking services.
What is the best place to hire an Instagram hacker?
Would you be interested in Instagram hacker for hire? Instagram is swiftly rising to become one of the most popular social networking services online. Every day, millions of individuals are drawn in by the simple method of uploading, editing, and sharing images from across the globe.
FAQ about Instagram Hacker for Hire
WHAT IS THE BEST WAY TO HIRE AN INSTAGRAM HACKER?
Fill out the contact form below and our support team will assist you further with all the details about Instagram hacker for hire.
WHAT IS THE COST OF HIREING AN INSTAGRAM HACKER?
It costs between $300 and $600 to hire an Instagram hacker, depending on the availability of information and the availability of Instagram hackers. Find a hacker out how much it costs to hack an Instagram account by getting in touch with us.
WHAT IS THE SAFETY AND DISCRETION OF YOUR INSTAGRAM HACKER FOR HIRE SERVICE?
All communications with us are 100% confidential and encrypted. The owner of the targeted Instagram account will never be notified of the Instagram. Don't worry, you're in good hands. safe hands. The privacy of our customers is of utmost importance to us.
WHAT IS THE DURATION OF HACKING AN INSTAGRAM ACCOUNT?
Instagram hacking is dependent on the amount of open hacking jobs and the availability of hackers. Instagram hackers often need 24 to 48 hours to finish their work. To get the precise timetable for hacking Instagram hacker, get in contact with us.